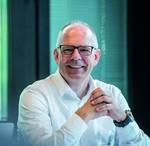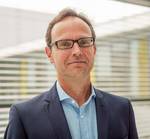 Rethinking Chemistry in Angewandte Chemie (August 2023)
Guest editorial by Karsten Danielmeier (GDCh President) and Peter R. Schreiner (Vice President) in Angewandte Chemie on the occasion of the GDCh Science Forum Chemistry 2023. https://doi.org/10.1002/anie.202311238
Virtual special issue Rethinking Chemistry (August 2023)
For the GDCh Science Forum Chemistry from September 4th to 6th, 2023, Angewandte Chemie has put together a virtual special issue Rethinking Chemistry.
One Submission – One Tree (September 2023)
On the occasion of the science forum under the motto Rethinking Chemistry, Angewandte Chemie has launched its One Submission – One Tree initiative. From September 1, 2023 until the end of the year, a tree will be planted for each manuscript submitted.
---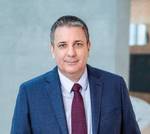 Rethinking the world of work (March 2023)
Editorial by Kai Beckmann, Member of the Merck Executive Board, CEO of Electronics and President of the Federal Employers' Association of the Chemical Industry (BAVC), in the Nachrichten aus der Chemie industry
---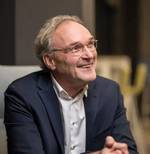 What digitization means (February 2023)
Editorial by Prof. Dr. Jochen Maas, Executive Director Research and Development, Sanofi-Aventis Germany, in the Nachrichten aus der Chemie
---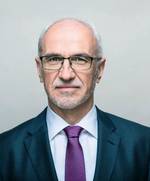 Making the transformation transparent (December 2022)
Editorial by Dr. Harald Schwager Deputy Chair of the Executive Board, Evonik Industries, Essen, in the Nachrichten aus der Chemie
---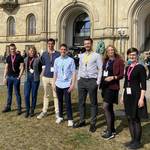 Joined forces for more sustainability (October 2022)
Contribution of the JCF sustainability team of the GDCh to the sustainability initiatives of the Junchemiker:innen in the anniversary issue "Sustainability" of CIT PLUS.
---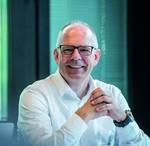 Rethinking Chemistry – Rethinking chemistry and seeing the challenges as opportunities (July 2022)
Contribution by GDCh President Karsten Danielmeier about the challenges that humanity and the chemical community have to face in Chemanger.
---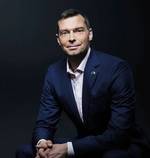 Now more than ever (July 2022)
Editorial by Markus Steilemann CEO Covestro, Leverkusen, in the Nachrichten aus der Chemie
---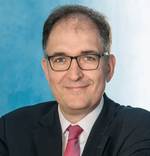 "Changing the Whole Complex System" (May 2022)
Two large research centers are to be set up in Saxony as part of the structural change for the period after opencast lignite mining. One of the shortlisted proposals comes from chemistry: the concept of chemical resilience by the Potsdam Max Planck Director Peter Seeberger. Interview in the Nachrichten aus der Chemie
---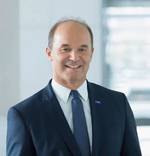 Shaping the transformation together (March 2022)
Editorial by Dr. Martin Brudermüller, CEO of BASF, Ludwigshafen, in the Nachrichten aus der Chemie